Bout of Books 15 Update #3
The Bout of Books read-a-thon is organized by Amanda @ On a Book Bender and Kelly @ Reading the Paranormal. It is a week long read-a-thon that begins 12:01am Monday, January 4th and runs through Sunday, January 10th in whatever time zone you are in. Bout of Books is low-pressure. There are challenges, giveaways, and a grand prize, but all of these are completely optional. For all Bout of Books 15 information and updates, be sure to visit the Bout of Books blog. - From the Bout of Books team
Bout of Books is well under way! This is my UPDATE POST for day #3.
I got some really fantastic news yesterday and the excitement kind of threw me off my game. I'm nearly finished with "The Wrath and the Dawn". I'll be finishing it by this afternoon, which means I can start on my 4th book for the Read-A-Thon, which I anticipate will be:
This one wasn't on my original goals list, because I was only just recently approved for it on Netgalley! I'm very excited to have this one and I look forward to sharing a review.
Reminder!
I'm a Bout of Books Expert
I totally slacked off yesterday. Again - Exciting news meant my brain wouldn't focus. I was just freaking out. I WILL eventually share what the exciting news is, but not yet young bibliohopper. Not yet.
B.O.B 15 -Day 4 Update
#1 -Almost completed "The Wrath and the Dawn"

#2 -Participated in the "Villain Mashup" challenge.
Here's my reading progress so far.
Finished!!!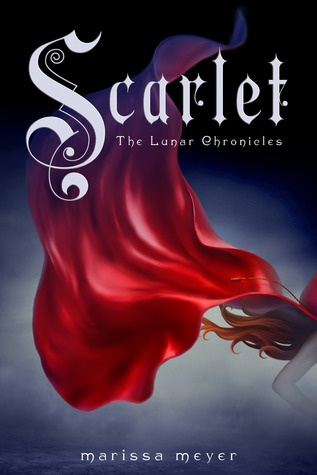 Finished!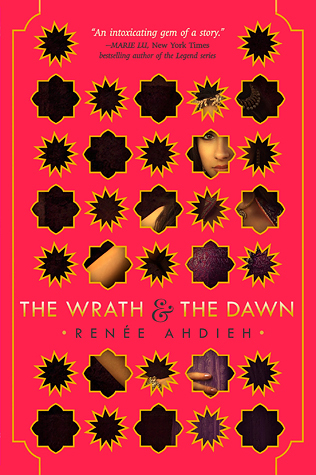 Almost Finished!
Reading!
Let's Be Friends!
Auggie is the 2

9

year old whirlwind owner of Auggie-Talk. A bibliobibuli by nature

and

a (potentially obsessive) lover of Diana Wynne Jones and Neil Gaiman. Not so secrety

s

ecret: She's been known to

consume too

much caffeine leading to hyperactive rants about her heinous lack of shelving and the high

likelihood

that Hermione Granger is her spirit ani

mal.