Bout of Books 15 Update #1
The Bout of Books read-a-thon is organized by Amanda @ On a Book Bender and Kelly @ Reading the Paranormal. It is a week long read-a-thon that begins 12:01am Monday, January 4th and runs through Sunday, January 10th in whatever time zone you are in. Bout of Books is low-pressure. There are challenges, giveaways, and a grand prize, but all of these are completely optional. For all Bout of Books 15 information and updates, be sure to visit the Bout of Books blog. - From the Bout of Books team
Bout of Books has begun! This is my UPDATE POST for day #1.
Here's my original goals post.
Yesterday was quite a whirlwind! I did the writing thing, I did the reading thing, and I did the Twitter chat thing... which was EPIC! The B.O.B chat is an insane experience, but it's so fantastic that you'll get addicted after just participating once.
I hope that you'll all join in the next on on Saturday! (I may not be able to make that one, depending on whether or not I have to go out of town for the weekend. But it'll be great anyway!)
Reminder!
I'm a Bout of Books Expert
I'm one of your official cheerleaders this B.O.B! I'll be popping around your twitters and blogs saying encouraging things and screaming for your success! *pompom flailing*
B.O.B 15 -Day 1 Update
#1 - Read "Trigger Warning" by Neil Gaiman

#2 - Participated in #insixwords Challenge

#3 Participated in Twitter Chat!
Here's my reading progress from yesterday.
Finished!!!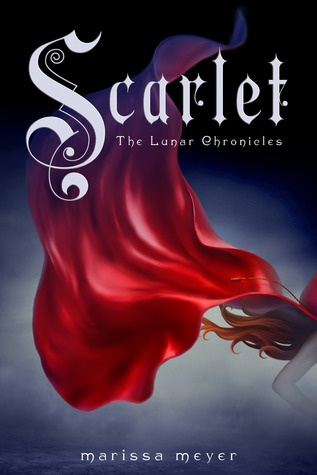 Started Reading
Daily Challenge
Today's challenge is hosted by
Writing My Own Fairytale
! My answers are below, hop on by her page to check it out and enter to win a great prize!
1. Would you rather:
Lend books to someone who dog-ears pages or to someone who reads with cheesy Cheetos fingers?
Answer: I would most definitely rather lend a book to someone who dog-ears. Why? Because I dog-ear. My books won't look any different than they did when I first loaned them out. Also - Cheeto residue is gross! And I even like Cheetos!
2. Would you rather:
Be able to meet one character of your choice or meet one author of your choice?
Answer: I'll meet an Author of my choice. There are plenty of characters that I love, and it would be too hard to decide which one I wanted to spend time with. Choosing an Author is easy. My favorite author Diana Wynne Jones is no longer with us, so I can't meet her. That leaves my favorite LIVING author, Neil Gaiman!
3. Would you rather:
Never be allowed in a book store again or never be allowed in a library again?
Answer: Well, considering I recently spent a small fortune on late book fines, it'd be more likely that I'd be banned from Libraries for my excessive lateness at returning their materials! This is made even more sad by the fact that I'm a former Librarian and should know better! Let's just say I usually had pity on the poor unfortunate souls that came in with books that were over three months late.
Would you rather:
Have to choose one of your favorite characters to die in their book or have to pick one of your favorite couples to break up in their book?
Answer: Ok ok. So we're deciding whether to KILL SOMEONE or break someone up? I think I'd rather break up my favorite couple. Which is Sophie Hatter and Howl from "Howl's Moving Castle". It would break my heart if they were no longer in love forever, but it's my only choice considering that my other option is MURDER.
Would you rather:
Be required to read "Twilight" once a year for the rest of your life or "The Scarlet Letter" once a year for the rest of your life?
Answer:
"Twilight". "Twilight"'s an easy read. "The Scarlet Letter"? Not so much. I'd be able to get through Twilight first thing in the morning on the first day of the new year every year and then be done with it. "The Scarlet Letter" would haunt me until December 31st and then I'd struggle finishing it because it's so unbelievably dry.
Let's Be Friends!
Auggie is the 2

9

year old whirlwind owner of Auggie-Talk. A bibliobibuli by nature

and

a (potentially obsessive) lover of Diana Wynne Jones and Neil Gaiman. Not so secrety

s

ecret: She's been known to

consume too

much caffeine leading to hyperactive rants about her heinous lack of shelving and the high

likelihood

that Hermione Granger is her spirit ani

mal.