Bout of Books 15 Update #3
The Bout of Books read-a-thon is organized by Amanda @ On a Book Bender and Kelly @ Reading the Paranormal. It is a week long read-a-thon that begins 12:01am Monday, January 4th and runs through Sunday, January 10th in whatever time zone you are in. Bout of Books is low-pressure. There are challenges, giveaways, and a grand prize, but all of these are completely optional. For all Bout of Books 15 information and updates, be sure to visit the Bout of Books blog. - From the Bout of Books team
Bout of Books is well under way! This is my UPDATE POST for day #3.
I did quite a lot of reading yesterday, but since I'm tackling the long-ish books first I didn't actually get to finish a third book on the third day. However, I'll be finishing up "The Wrath and the Dawn" this afternoon. Which means a big step in the direction of completing my B.O.B goals!
Reminder!
I'm a Bout of Books Expert
We're halfway done with B.O.B 15 (can you believe it?!). Even though everyone has caught the gist and know what's going on, I'm still here to cheer you on like the happy peppy person that I am! GO READERS! WOO!
B.O.B 15 -Day 3 Update
#1 - Read most of "The Wrath and the Dawn"

#2 -Participated in the "Cover Love Rainbow" challenge
Here's my reading progress so far.
Finished!!!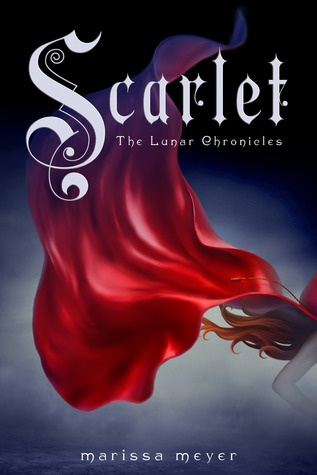 Finished!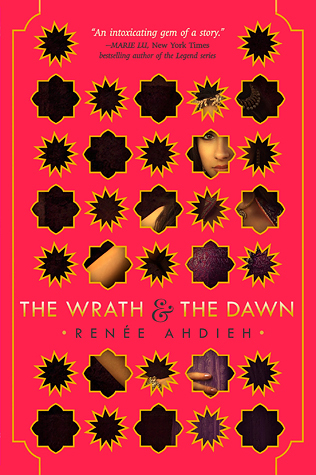 Reading!
Daily Challenge
Today's challenge is hosted by
Book Binges
! Today we're doing a Villain Mashup! CHALLENGE!
Here are the rules for the challenge:
Pick villains from two different books that you would love to see fight each other. It can be from any genre and it doesn't even have to be a physical fight. It could be a verbal one as well.
Give a short reason why you think these villains should fight each other.
I most definitely think
Madam Mim
and
He-Who-Must-Not-Be-Named
should duke it out!
My reasoning behind this is mostly centered in the fact that I would love to see Mim irritate the fool out of Lord V with her sassy attitude and ridiculous games. Sure he probably wouldn't put up with it for long, but I have an inlking suspicious it would take more than a killing curse to put that pink and purple stinker down.
Let's Be Friends!
Auggie is the 2

9

year old whirlwind owner of Auggie-Talk. A bibliobibuli by nature

and

a (potentially obsessive) lover of Diana Wynne Jones and Neil Gaiman. Not so secrety

s

ecret: She's been known to

consume too

much caffeine leading to hyperactive rants about her heinous lack of shelving and the high

likelihood

that Hermione Granger is her spirit ani

mal.