Bout of Books 15 Update #2
The Bout of Books read-a-thon is organized by Amanda @ On a Book Bender and Kelly @ Reading the Paranormal. It is a week long read-a-thon that begins 12:01am Monday, January 4th and runs through Sunday, January 10th in whatever time zone you are in. Bout of Books is low-pressure. There are challenges, giveaways, and a grand prize, but all of these are completely optional. For all Bout of Books 15 information and updates, be sure to visit the Bout of Books blog. - From the Bout of Books team
Bout of Books has begun! This is my UPDATE POST for day #2.
Here's my original goals post.
Here's Day #1 Update
I feel like I had a bit of a slow day yesterday, but I didn't. It was actually really productive. So I'm not sure why I feel like I'm shirking! Well, today's another day with the same goals as yesterday. Write 3k words and read as much as possible, then stalk #boutofbooks updates on twitter and on the blogs!
Reminder!
I'm a Bout of Books Expert
I'm here to answer any questions you may have about B.O.B! Many of you have already participated in Bout of Books several times, so you don't need guidance. But you do need LOVE! And I'm here to give that to you! Obnoxiously and ceaselessly!
B.O.B 15 -Day 2 Update
#1 - Read "Scarlet" by Marissa Meyer (Nearly, got a few more pages this morning)

#2 -Participated in the "Would You Rather" challenge

#3 Read a Fairytale Retelling!
Here's my reading progress so far.
Finished!!!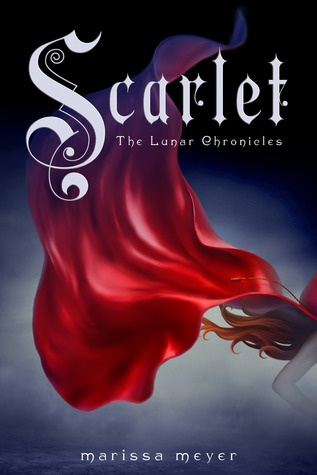 ALMOST Finished!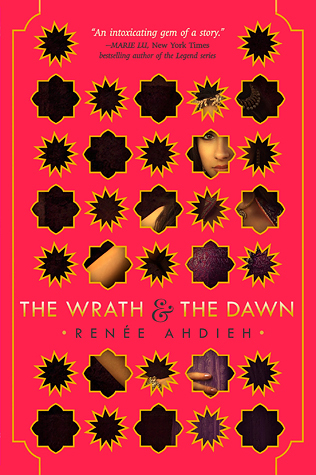 Reading!
Daily Challenge
Today's challenge is hosted by
Ranty Runt of a Reader
! Today we're doing a RAINBOW COVER CHALLENGE! Since I'm sitting at a starbucks and don't have access to my shelves, I'm going to post my choices virtually.
These are all books (and editions) that I currently own.
Click on the cover to go to its coordinating goodreads page.
Let's Be Friends!
Auggie is the 2

9

year old whirlwind owner of Auggie-Talk. A bibliobibuli by nature

and

a (potentially obsessive) lover of Diana Wynne Jones and Neil Gaiman. Not so secrety

s

ecret: She's been known to

consume too

much caffeine leading to hyperactive rants about her heinous lack of shelving and the high

likelihood

that Hermione Granger is her spirit ani

mal.