Happy Wednesday, Bibliodarlings!
"Waiting On" Wednesday is a weekly event, hosted by Breaking the Spine, that spotlights upcoming releases that we're eagerly anticipating.
We're approaching the end of the year AND the end of NaNoWriMo2015. Needless to say Tori and I are both juggling quite a bit! But it's SO MUCH FUN!
I've managed to slam my goals for NaNo this year. I'll be reaching 40k words by the end of the day, which is more than I've ever done in a one month stretch. I'm focused so much on getting this first draft completely written that I haven't spent too much time reading. HOWEVER, I'm still planning on reaching my book goal of 100 books read this year.
EXPECT A SELF IMPOSED READ-A-THON!
Thankfully, Tori has been reading up a storm so you'll be seeing some great Reviews from her over the next few days.
Announcement:
$300 Holiday Cash Giveaway will be happening starting
Dec 1
. Would you like another $300 this holiday season to spend on family? Or yourself! Hey, no shame!
Come join the hop and enter to win your chance at a bit of extra cash!
Anyway... here it is! Book releases for 10/20!
Books I'm Anxiously Anticipating - Decmeber
Click on the cover images to visit the book's Goodreads page.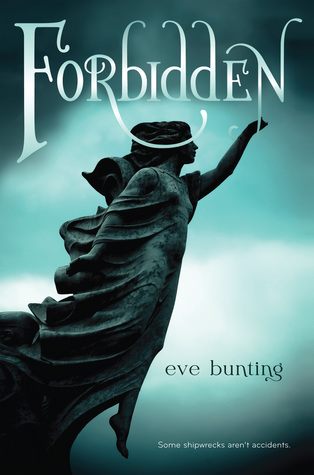 What I'm Looking Forward To
Not That Much
Dang it! There really isn't anything popping up in December that I can't wait to get my hands on. I haven't been able to dig too deeply the past few weeks into the release field, though, so this might be just an overlook on my part... but as far as the upcoming week go. "Forbidden' by Eve Bunting is pretty much the only thing that's grabbed my interest.
Give me some suggestions guys. I'm feeling lonely with only one book on the list!
Until Next Blog,
Read On!