Happy August Book Babes!

This summer has been busy and bookish!
My reading progress as been an ickle on the slow side but Tori
has been totally tearing it up! That girl rocks! I've got a pile of
ARCs to look to this August and BOUT OF BOOKS is coming up
on the 17th, so I have ZERO excuses to not catch up on my reading goal
for the year. *fist pump* Hows your ARC pile looking?
Hosted by The
Broke and the Bookish
. For future Top Ten Tuesday topics & info on how to participate, click
here!
This week's top ten topic is:
Ten Fairytale Retelling Books I've Read
1. - "Strands of Bronze and Gold" by Jane Nickerson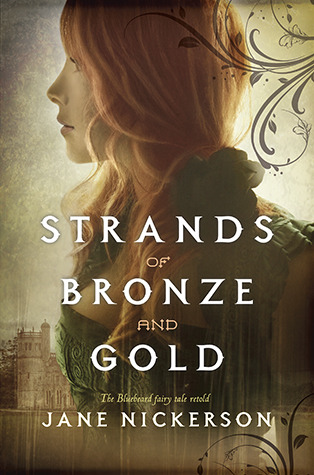 Fairytale Retold: Bluebeard
Not a favorite. This one got a 2/5 from me for various reasons, mainly being that this book could have been a short story, but somehow got turned into several hundred pages of "WTF".
Full Review
2. "The Sacred Lies of Minnow Bly" by Stephanie Oakes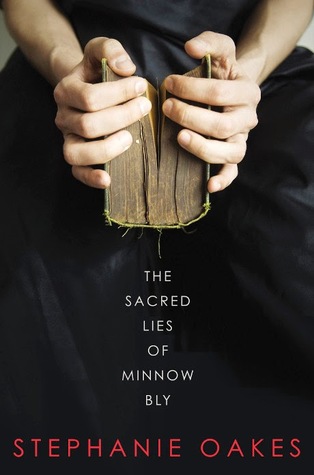 Fairytale Retold: The Girl Without Hands
Also not a total favorite. It was a decent retelling, so I gave it a 3/5.
Full Review
3. "Mechanica" by Betsy Cornwell


Fairytale Retold: Cinderella
Apart from the really abrupt ending, I loved this one. 4/5
Full Review

4. "Crimson Bound" by Rosamund Hodge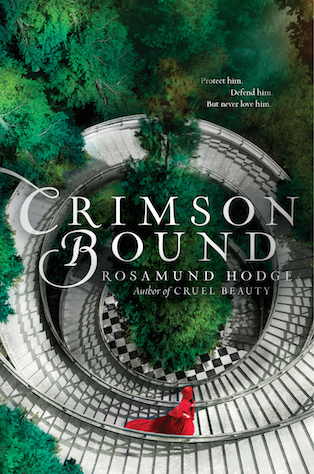 Fairytale Retold: Little Red Riding Hood
This is another one that fell painfully short of my expectations. 2.5/5
Full Review
5. "Queen of Hearts: The Crown" by Colleen Oakes
Fairytale Retold: Alice in Wonderland
A decent but gruesome retelling. It left me feeling pretty crappy, but it was beautifully written. 3/5
Full Review

6. "Fire and Hemlocks" by Diana Wynne Jones


Fairytale Retold: Tam Lin
I LOVE THIS BOOK! One of the best Tam Lin retelling EVER! 5/5
Full Review
7. "The Stepsister's Tale" by Tracy Barrett
Fairytale Retold: Cinderella
This one was a fresh take on the Cinderella tale where Cinderella is actually the spoiled brat. OOOH I could just slap her! *restrains herself* 5/5
Full Review

8. "Enchanted" by Alethea Kontis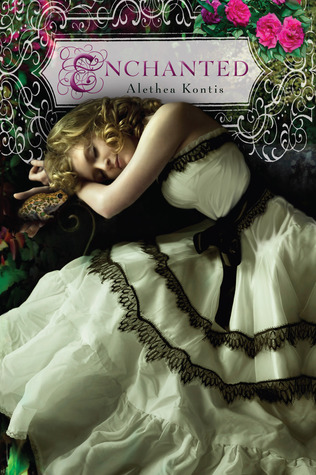 Fairytale Retold: LOTS! Princess and the Frog specifically, though.
I absolutely adore Alethea Kontis, and though I haven't loved her 3rd book in this series as much as the first two, I'm going to keep reading because this first one was just so lovely! 5/5
Full Review
9. "Cinder" by Marissa Meyer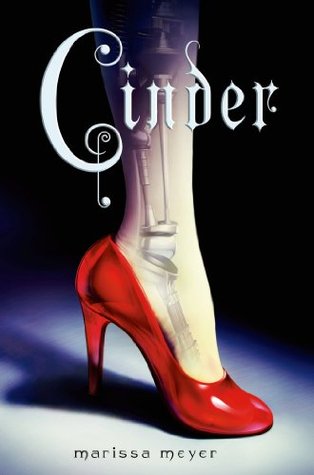 Fairytale Retold: Cinderella
Of COURSE this one is on my list!!! I'm sure it will be on a number of other lists as well. It was just such a flawless and imaginative retelling! 5/5
Full Review
10. "The Queen of Spells" by Dahlov Ipcar
Fairytale Retold: Tam Lin
Though beautiful, it wasn't my absolute favorite retelling of this famous tale. It's been a while since I've read it though. It might be in for a re-read. 3/5
Full Review
What are your Top Ten this week?