First challenge of the read-a-thon! Way-hay!
Hosted by
Writing My Own Fairy Tale
1. How do you organize your shelves?
I've weeded a ton of my books because, well, moving (books are flippin' heavy!). So I'm down to two bookcases and a few bookshelves (which I haven't had a chance to hang up yet).

On the left! The books I want to read right away are on the top. The books in the middle are study/research books and other books I eventually want to get to. The books on the bottom are Children's books (for my future wee ones) and then some MISC. Mostly books I want to keep but don't know why.
On the Right! Books/authors/series that I love with a fiery and somehwat obsessive though not yet unhealthy passion are featured together on the top shelf (Harry Potter, Diana Wynne Jones, Charlaine Harris). Neil Gaiman would be there too if I actually OWNED any of his physical books (curse you eBooks! No, I'm kidding. I love you. But seriously. ). Books that I REALLY want to read ASAP go on the 2nd shelf and then descend in priority from there with books I've already read and want to keep on the bottom.
2. What is one of your favorite book that's not in one of your favorite genres?
Hrm. One of my favorite books of all time is "The Good Earth" by Pearl S. Buck.

I love historical fiction, but I'm not normally a classics reader (shame shame) so this one falls perfectly into the category of outlier.

3. What is the last 5 star book you read?
"Illusionarium" by Heather Dixon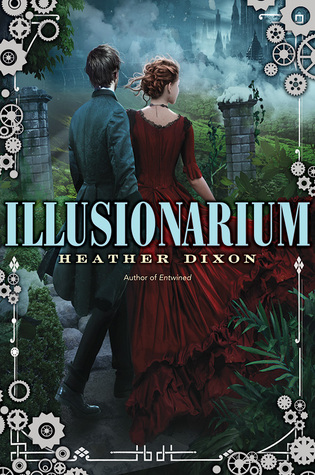 4. What book are you most excited to read during the read-a-thon?
Hard question! I've got a few I'm really looking forward to. But I think I'm going to try to finish "Merlin Conspiracy" by Diana Wynne Jones. Really looking forward to that one!

5. What book do you recommend the most?
Another hard one! I definitely recommend: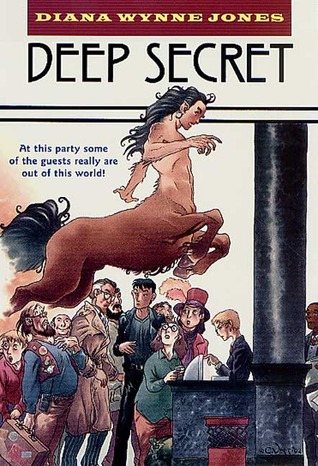 Was that more than one? Oops!