Happy March, Book Babes!
Whew! February was ROUGH!.

Tori and I both got caught up in a whirl wind not of
out own making, so the blog got benched for a few weeks.
Things are finally beginning to settle down, though Tori is
still awaiting surgery so send her love. She'll be back with us
soon!
I just submitted my ePortfolio for Grad School and landed a wonderful
new job (I'll squee all about it later!) so I can finally take a breather and
get the blog back on schedule. I'm backed up with book reviews so watch
out March! It's gonna be book review bonanza!!!
But first! TTT!


Hosted by The
Broke and the Bookish
. For future Top Ten Tuesday topics & info on how to participate, click
here!
This week's top ten topic is:
All Time Favorite Books from the Past Three Years
1. - "Enchanted" by Alethea Kontis
This book. This. Book. *fangirl crying*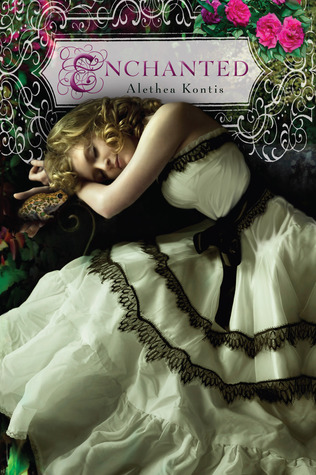 2. "Ocean at the End of the Lane" by Neil Gaiman
I was so excited about this Gaiman title. If this man wasn't married and I wasn't already with the love of my life... *dreamy eyes* What was I doing? Oh! Right. Book. I was really pleased with this title. My only complaint? It wasn't longer.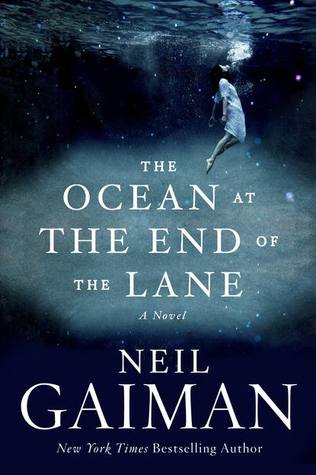 3. "A Snicker of Magic" by Natalie Lloyd
It's been an extremely long time since I've been so inspired by a middlegrade work, and not since Diana Wynne Jones have I been so lost in a book that finishing it felt like leaving home.
4. "Dogsbody" by Diana Wynne Jones
This book made me cry. On a plane. In front of people. I had to pretend to be looking out the window to hide my tear streaked face. The FEELS!!!!!
5. "Collector of Dying Breaths" by M.J. Rose
An absolutely delightful book, and my first ever read of M.J. Rose. Hooked from the start with the compelling story and decadent imagery. Thank Jones she's a prolific writer.
6. Discovery of Witches
Love is not a strong enough word for the feelings I have towards this book. Perhaps "worship" might be a bit more of an appropriate sentiment. Hated the book for the first few chapters, especially after the vampire was introduced. Actually, I didn't care for the vampire stuff at all but everything else was so freakin' great that it made up for it ten fold. Marry me Deborah! (Look at what you did. Turned me into a polygamist. You and Neil both. For shame.)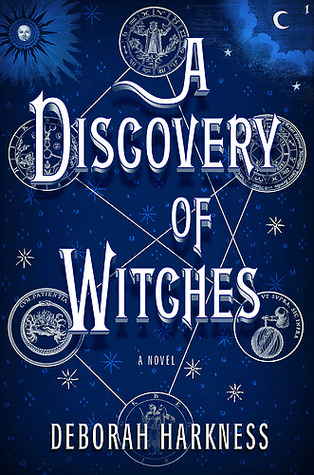 7. "Dead Ever After" by Charlaine Harris
I don't care what anyone else says about this series or this author. I love Sookie, we are best friends, and I support (most of) her romantic decisions. So halt those flapping lips! I will hear none of your Sookie blasphemy! Unless you want to talk about the HBO show "True Blood" and all the ways it failed. In that case, go for it.
8. Fire and Hemlock
I have a smoldering passion for Tam Lin stories. This is by far the best one I've laid my hands on to date. If you're not sure who Tam Lin is, get thee to google. Now. Then read this book.
9. "The Thief of Always" by Clive Barker
Please please please write more middlegrade/ya Mr. Barker! PLEASE! I need more of your awesome work to read to my future children (and goodness knows I can't read your adult works to them. I doubt I'll be quite that progressive of a parent.)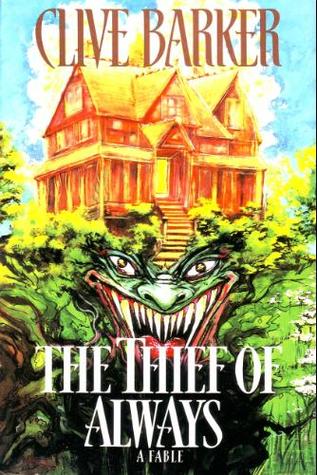 10. "Jewels of the Sun" by Nora Roberts
I have to get sappy here for a second. I read Romance, just not a lot of it because I can't seem to locate enough of the types of romances that I like. This one was... *heavy, happy sigh*. Yeah, yeah. So I'm into the sparkly, magical, romantic happily ever afters. Wanna fight about it? Me neither. Let's hug!
What are your Top Ten this week?