NEWS:
POOR TORI IS HAVING SURGERY SOON and is all sickly.
Any sunshiny words of encouragement for her to
help her through her time of suck are greatly appreciated.
Her surgery is the beginning of March so send her lots
and lots of fluffy thoughts to get her healed up ASAP!
Don't worry, she's going to be right as rain! But she's taking a well-needed restup and will be back with AuggieTalk as soon as she can. She sends her love to all of you!!!
Hosted by The
Broke and the Bookish
. For future Top Ten Tuesday topics & info on how to participate, click
here!
This week's top ten topic is:
1.
Felicity Pickle
-
From "A Snicker of Magic" -
I can hardly explain to you how much I love Felicity. She can SEE spoken words. They float, fly, slink, and run around her all day long and she takes them, saves them, and turns them into something extraordinary. She's the daughter of a single mom that can't seem to stay in one place very long but this girl is bright, and sunny, and full of magic despite it. The love inside Fleciity is unreal and she is one of the most magical gals I've ever had the pleasure of getting to know through a book.
2.
Sophie Hatter
- From "Howls Moving Castle"
- This woman is unstoppable. Shy, quiet, and generally uninterested in the world outside her little hat shop... That is until a jealous witch turns her into an 80 year old lady! Does Sophie freak out? Nope. She just kind of casually goes out to find a new life, runs into the evil wizard's moving castle, and makes herself right at home without permission. She has zero trouble making friends with a fire demon, outsmarts (and befriends) the witch who cursed her, goes up against some pretty crazy beasties, and endears herself to Wizard Howl.
Most amazing thing? Sophie is so incredibly awesome that even while looking like an 80 year old grandma the young and handsome Wizard Howl falls in love with her. You rock so hard, Sophie.
3.
Sookie
Stackhouse
-
From "Sookie Stackhouse Series"
- This gal has faced down the meanest of the mean, all with a polite southern smile and a "get the hell off my lawn" attitude. She's comfortable with her body, is a shameless sun worshiper, and won't take any of your nonsense, I don't care if you're a demon/fairy/vampire/king, thank you very much. Sexy, sassy, and no-nonsense. I love this girl!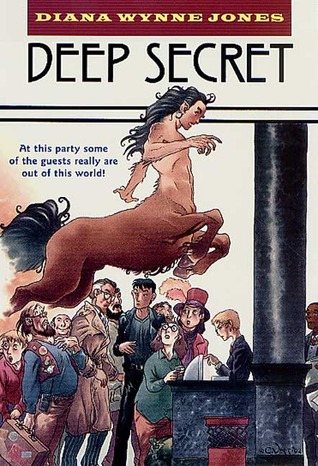 4.
Maree
-
From "Deep Secret"
- She is so incredibly awkward and initially just genuinely unlikeable. On the surface she's a take-no-bullcrap killjoy who is very likely to not care about anyone except for herself and her cousin. What she actually is, underneath all that outer misery, is the kind of woman who follows her gut instincts and does what she feels is right regardless of whether or not its against the rules. She also tends to love very strongly and is a powerful character despite some of her initially off putting characteristics.
Basically she's a warm hug disguised as sandpaper. I rather like her.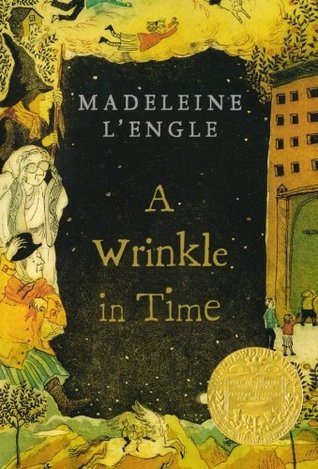 5.
Meg Murry
-
From "A Wrinkle in Time"
. This girl has no idea how awesome she is. What's phenomenal is that she's a totally regular gal. She gets confused, afraid, and is unsure about things. She's not extremely athletic, or prom queen gorgeous, but she's open-minded, and loving, and CURIOUS. When adventure comes to her she goes with it and experiences some of the most extraordinary things just by being herself.
6.
Coraline
-
From "Coraline"
This is a case of an average kid facing extraordinarily horrifying (and I mean sewing buttons into eyes horrifying) circumstances and rising to the challenge for the sake of her family. The fact that she's overly curious, a bit naughty, and a little selfish isn't anything special. She's a kid. But those characteristics dissolve into strength, courage, and even kindness when things get difficult. Probably why she didn't end up as another ghost in the closet.
7.
Jane
-
From "Jane Eyre"
-
I love Jane mostly because I don't think I could ever be strong enough to make it through the things she did without becoming increasingly bitter and disagreeable. I'd say she's a pretty awesome representation of how a human being should be. Kind and true to themselves. She could have totally given up her principals and gone off to live with Rochester despite the fact they couldn't marry. She could have also married the luke-warm missionary. She did neither of these things because she wasn't willing to betray herself and her desires for something less. This girl definitely lives by her heart. That makes her quite lovely.
8.
Candy Quackenbush
-
From "Abarat" -
Who could not love a girl with a name like that? Candy is just as interesting as her name and learning to navigate an alternate world that is equal parts beautiful, fascinating, and terrifying. Her ability to make friends and overcome obstacles despite all of the weird and miserable things seeming to happen around her is pretty inspiring.
9.
Lady Murasaki
-
From "The Diary of Lady Murasaki"
. This woman is just freakin' awesome. Not only is her own personal diary extremely interesting and engaging but she WROTE THE FIRST NOVEL. Yeah, that's right. A kick rear Japanese lady wrote the first ever novel, "The Tale of Genji". And it's great.
She's the real deal people!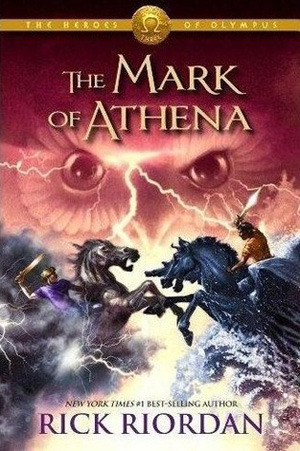 10.
Annabeth
-
From " Percy Jackson and the Olympians" and "Heroes of Olympus"
- This one is kind of a "Duh". The girl is the daughter of Greek Goddess Athena (the female equal to Zeus!). She's just kick butt. Do I really have to explain this?
What are your top tens this week?