Happy Monday, pumpkins!
Another creep-tastic review! This one will spark some serious nostalgia in some of you, for others it'll be the first time you've ever even heard of this series. Regardless of which category you fall into... GET TO READING!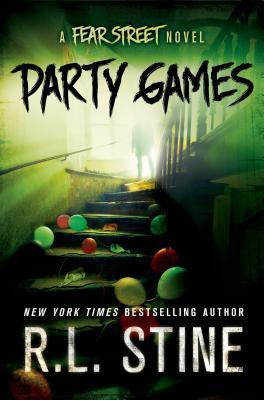 Title: Party Games




Author: R.L. Stine




Genre: YA Horror/Thriller




Published: September 30, 2014




Pages: 288



Synopsis:

Her friends warn her not to go to Brendan Fear's birthday party at his family's estate on mysterious Fear Island. But Rachel Martin has a crush on Brendan and is excited to be invited. Brendan has a lot of party games planned. But one game no one planned intrudes on his party—the game of murder. As the guests start dying one by one, Rachel realizes to her horror that she and the other teenagers are trapped on the tiny island with someone who may want to kill them all. How to escape this deadly game? Rachel doesn't know whom she can trust. She should have realized that nothing is as it seems… on Fear Island.

R.L. Stine makes his triumphant return to Shadyside, a town of nightmares, shadows, and genuine terror, and to the bestselling series that began his career writing horror for the juvenile market, in the new Fear Street book Party Games.
This book was received from the publisher in exchange for an honest review.

Wow.

I remember the Fear Street books from my childhood, and I remember how much more frightening they were than the Goosebumps series I loved so much. Grittier and darker. I know so few readers now who have enjoyed the Fear Street Books but with this shining horror/thriller I think it'll bring Fear Street back into the spotlight. One it most certainly deserves.

This book was chilling, edge-of-your-chair suspenseful, and it kept you just enough in the dark to keep you unsure of the coming events. Who can you trust? Which characters are potentially evil? Is this all about human events or is there something else lurking in the dark hallways of the Fear Summer Mansion? All Rachel knows is that she's got this thing for Brendan and he's invited her to his birthday part on Fear Island. Despite warnings from friends she take the opportunity (wouldn't you?) only to discover that this party was much more than she bargained for. The bodies start piling up, and there may be a ghost on the loose. How will they escape?

R.L. Stine has this really fascinating way of truly terrifying a reader with dark, creepy, and at times gruesome atmospheres... then throwing some odd plot twist that allows you to relax, to release the tension. Suddenly everyone can take a breath... just to hold it again as the fear builds once more. It's a rollercoaster ride of terror where the reader is just as in the dark as the characters and no one knows what's going to happen next.

4.5/5 for this one. It's only shy of a 5 because I would have liked to know a little more about Rachel and Brendan as characters. I do, however, understand that it was more the events and less the individual characters that made the story chilling which is why I went ahead and gave it the 5 star ranking. I am most certainly looking forward to reading the others!

It's Fear Street brought up to date and ready to take on a new generation of readers. Pure R.L. Stine.

Welcome back, sir.
Don't forget, darlings, the FALL READING CHALLENGE event is starting on Auggie-Talk. Be sure to sign up! The more you participate and support your peers the better your chance for prizes AND perks (like extra entries in all Auggie-Talk giveaways)
Until Next Blog,
Read On!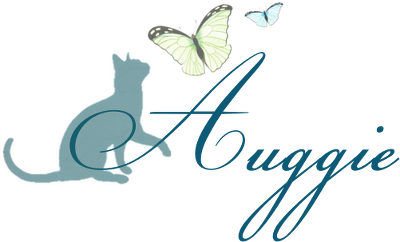 Auggie is the 27 year old whirlwind owner of Auggie-Talk, a part-time Reference Librarian with a degree in Anthropology and a nearly completed Masters in Library Science. A bibliobibuli by nature and a (potentially obsessive) lover of Diana Wynne Jones and Neil Gaiman. One can normally find Auggie neck deep in reading, writing, or daydreaming (sometimes all three at once). She's also been known to drink too much caffeine and eat too many lemon flavored sweets.