Grettings, bookbabes!
It's been a while since I joined in on one of these neato hops and I love connecting with other book readers/bloggers so WELCOME BACK FEATURE AND FOLLOW FRIDAY!



The Feature & Follow is hosted by TWO hosts, Parajunkee of Parajunkee's View and Alison of Alison Can Read. Each host will have their own Feature Blog and this way it'll allow us to show off more new blogs!




How does this work?

The goal is to increase blog followers and make friends. First you leave your name here on this post, (using the linky tools — keep scrolling!) then you create a post on your own blog that links back to this post (easiest way is to just grab the code under the #FF picture and put it in your post) and then you visit as many blogs as you can and tell them "hi" in their comments (on the post that has the #FF image). You follow them, they follow you. Win. Win. Just make sure to follow back if someone follows you! What sets this Hop apart from others, is our Feature. Each week we will showcase a Featured Blogger, from all different genres and areas. Who is our Feature today? Find out below. Just remember it is required, if you participate, to follow our Features and you must follow the hosts (Parajunkee & Alison Can Read) as a courtesy. How do you follow someone? Well, if you have a preference, state it in your #FF post. A lot of blogs are transitioning to WordPress in which they do not have the luxury of GFC, so an RSS subscription is appreciated or if you choose an email subscription. If you don't have GFC please state in your post how you would like to be followed. All features are chosen randomly to be the feature. They are not chosen by content or name.
I also love to connect on Twitter! All updates are also posted there so feel free to add me.

This weeks Question:
Book Merchandise – show off some of your stuff – posters, t-shirts. Whatever you got! – Suggested by Becky's Barmy Book Blog
I have quite a few book themed totes. Here are two that I happened to use recently and were very conveniently lying about.
I also have a shirt to match my bag!
And this beautiful beautiful print that my parents gave me for Christmas EONS ago. The books in the background include "Harry Potter" (The little dragon at the bottom is reading "Harry Potter and the Sorcerers Stone"), "The Hobbit", "The White Dragon", "King Arthur", "The Lion, The Witch, And The Wardrobe", "Prince Caspian", and "The Return of the King" (I can't read the titles of the others very well but they're along the same lines).

Most definitely one of my favorite book related things.


Hope you have fun hopping around, I know I will!
Until Next Blog,
Read On!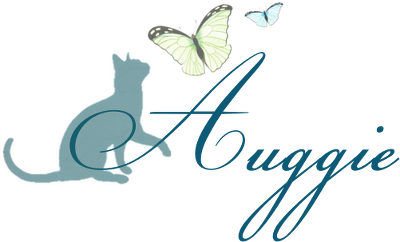 Auggie-Talk's Fall Reading Challenge is a 2014 Autumn reading hop that takes place between October 1 and December 20 on Thursdays. Every Thursday participants can recap their reading week, which books they read towards their goal, and hop to other reader's posts to cheer them on! This is an all-for-fun way to connect with other readers and maybe find a few new favorite books! Prizes are awarded to random participants at the end of the challenge!