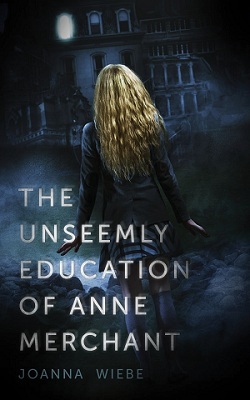 Title: The Unseemly Education of Anne Merchant

Author: Joanna Wiebe

Genre: Young Adult Paranormal

Pages: 272

Publication: January 14, 2014



Synopsis:



So many secrets for such a small island. From the moment Anne Merchant arrives at Cania Christy, a boarding school for the world's wealthiest teens, the hushed truths of this strange, unfamiliar land begin calling to her—sometimes as lulling drumbeats in the night, sometimes as piercing shrieks.

One by one, unanswered questions rise. No one will tell her why a line is painted across the island or why she is forbidden to cross it. Her every move—even her performance at the school dance—is graded as part of a competition to become valedictorian, a title that brings rewards no one will talk about. And Anne discovers that the parents of her peers surrender million-dollar possessions to enroll their kids in Cania Christy, leaving her to wonder what her lowly funeral director father could have paid to get her in… and why.

As a beautiful senior struggles to help Anne make sense of this cloak-and-dagger world without breaking the rules that bind him, she must summon the courage to face the impossible truth—and change it—before she and everyone she loves is destroyed by it.
I was received a copy of this book from NetGalley in return for an honest review.

Definitely intriguing. I was NOT feeling it at the very beginning simply because it seemed to follow the "boarding school fiction" outline. Then, blam! That special sort of weirdness that is called the "imagination" apparently took hold and I was reading a story about a girl in a boarding school that was just different and creepy enough to keep me interested. I might want to go ahead and warn readers that, while this book is not gruesome in a graphically violent way, it is extraordinarily uncomfortable to read in some regards, especially concerning the ideas of what parents may resort to in order to help their children.


There were multiple VERY disturbing moments, especially concerning the scenes where the parents visited the school. The author made this extremely uncomfortable for the reader. If this book were a film I wouldn't be able to watch it. Too freaky to be actually seen.
It took a LONG time for the book to start giving you clues about what in the world is going on, but I held on because I knew it was going to be good. I WASN'T DISAPPOINTED. All caps so you understand clearly.

This author has an intriguing new idea regarding afterlife, demons, devils, and what people will do to keep their loved ones close. I'm very much looking forward to the next book in the series! Highly recommend for anyone who enjoys creepy, dark, afterlife themes.

Until Next Blog,


Read On!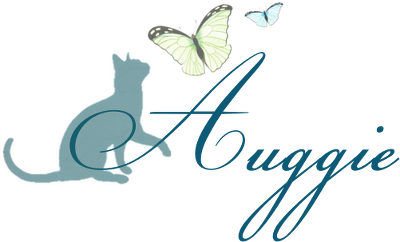 Auggie is the 27 year old whirlwind owner of Auggie-Talk, a part-time Reference Librarian with a degree in Anthropology and a nearly completed Masters in Library Science. A bibliobibuli by nature and a (potentially obsessive) lover of Diana Wynne Jones and Neil Gaiman. One can normally find Auggie neck deep in reading, writing, or daydreaming (sometimes all three at once). She's also been known to drink too much caffeine and eat too many lemon flavored sweets.