Just a quick review today of a very adorable and very wonderful children's chapter book by Diana Wynne Jones.
If you haven't introduced yourself to Ms. Jones' books yet... it's about time you did.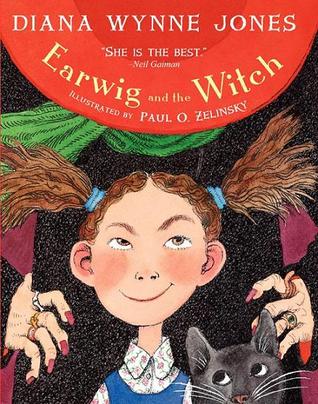 Title: Earwig and the Witch

Author: Diana Wynne Jones

Genre: Young Readers Fiction

Pages: 464

Publication: June 9, 2011



Synopsis:





In this enchanting introduction to Diana Wynne Jones's magical and funny work, Earwig is a fearless young orphan. When she finds herself in a house of dark magic, she does whatever she can to adapt—especially if it means that she'll learn a little magic herself! A young middle grade novel by World Fantasy Award for Lifetime Achievement‒winner Diana Wynne Jones, beautifully illustrated in black and white by Caldecott Medalist Paul O. Zelinsky.




Not every orphan would love living at St. Morwald's Home for Children, but Earwig does. She gets whatever she wants, whenever she wants it, and it's been that way since she was dropped on the orphanage doorstep as a baby. But all that changes the day Bella Yaga and the Mandrake come to St. Morwald's, disguised as foster parents. Earwig is whisked off to their mysterious house full of invisible rooms, potions, and spell books, with magic around every corner. Most children would run in terror from a house like that . . . but not Earwig. Using her own cleverness—with a lot of help from a talking cat—she decides to show the witch who's boss.
Earwig has just been adopted by a cranky witch and her peculiar partner "The Mandrake", who is incessantly grumpy and a bit scary to boot. Cunningly Earwig makes it a point to tell the witch she'll work as an assistant for magic lessons. Though the witch agrees the promise isn't kept, which means Earwig will just have to teach herself!
This book is absolute fun! It's a great introduction to Diana Wynne Jones for young readers who are still making their way through chapter books. Full of smelly spells, creaky cauldrons, curious demons who fetch ones breakfast in the morning, and "oops, that wasn't supposed to happen" shenanigans! It's certainly not a bad read for the adults either if you'd like a quick and cute story about a spunky little witch-to-be with a strong will and a sharp mind.
Earwig and the Witch reads like a prologue to a much bigger story, a story that Ms. Jones leaves to the imagination of her readers.
This is a real gem and I highly recommend.
Until Next Blog,
Read On!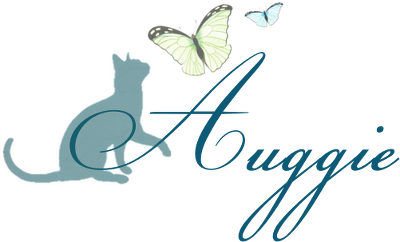 Auggie is the 27 year old whirlwind owner of Auggie-Talk, a part-time Reference Librarian with a degree in Anthropology and a nearly completed Masters in Library Science. A bibliobibuli by nature and a (potentially obsessive) lover of Diana Wynne Jones and Neil Gaiman. One can normally find Auggie neck deep in reading, writing, or daydreaming (sometimes all three at once). She's also been known to drink too much caffeine and eat too many lemon flavored sweets.