Happy Saturday, sweetlings!
Review for you today!
Review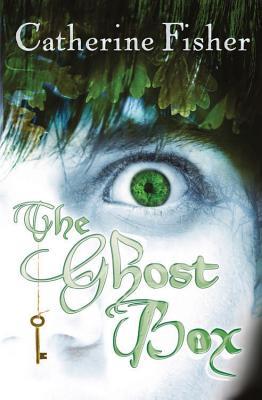 Title: The Ghost Box
Author: Catherine Fisher
Genre: Juvenile ShortFiction
Pages: 67
Publication Date: January 1, 2012

Received from: NetGalley

Synopsis:

A young girl must unlock the secret to a mysterious box to protect herself from an unwanted visitor. Thrilling ghost story.
Keeping in mind that this book is for young readers I read through with both a memory of the books that kept my attention as a child and as an adult who would be considering this book for my children.

The writing style was straight forward and not complicated so a young reader would be able to handle this easily. However, it's not so easy as to be considered a first reader, though its length is considerably short. The story moved strongly and surely in one direction and read very much like a TV episode. The author hit all the main points and left little to description, which might suit a younger reader just fine if they're easily bored by longer works. However, a young reader who truly enjoys the reading journey might find this work a little disappointing in its clipped and fast paced movement. Minimalist writing, I suppose you could say.

The ghost boy reminded me a bit of the fairy Puck (a la "Legend" with Tom Cruise) in the way he was described and was the most interesting character by far. I personally would have been interested in learning more about his story, and as a young reader I'm sure I would have felt the same.

I would say that as a "short story" this is actually very well constructed with a peculiar story line. Though I really didn't like the way Sarah used the word "idiot" all throughout, only considering that this book would be for a much younger audience. As a children's "book" I think there just wasn't enough substance and it could be been a bit more. The author obviously has the talent for storytelling and I think a little more would have gone a long way.

All together it's a solid 3, because it was not at all bad but it could have been a little more.
Until Next Blog,
Read On!