Happy Saturday, love bugs!
Do you know how close it is to Christmas? DO YOU?!
Goodness! It's just buzzing with holiday energy around here! Just finished wrapping the majority of the Christmas gifts to family and they're sitting happily under the tree.
A much busier week than expected, so not a lot in the way of reviews happened this past week. But, not to worry, I have a few that missed this week and they are ready to go for next week!
Today is "Stardust Saturday" so I'm going to give you guys a
WEEK IN REVIEW
, a
CHALLENGE UPDATE
,
BOOKS READ THIS WEEK
, and then a loose read schedule for
NEXT WEEK
.
Week in Review
Challenge Updates
I'm going to go ahead and stop updating this one because I read so many new authors

lately. It's complete!
8 / 15 books. 53% done!
I have so many YA fiction books laying around, but so few of them are "Historical" fiction. I really need to catch up on this on

e!
12 / 25 books. 48% done!

Hm. That's more of a toughee than I thought!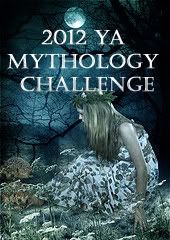 9/ 10 books. 90% done!

Almost there!
Books Read This Week
I didn't quite make it to the three book mark as I had planned. "A Wind in the Door" got left out this week due to busy schedules... aaaand I got caught up in another book. *shakes head* For shame, Dresend Files. For shame!
What coming up next in
your
TBR pile?
That's all for this Stardust Saturday guys and dolls!
See you tomorrow for
BOOK GATHERING
!
Until Next Blog,
Read On!