There wasn't much that went on this week, was there my peaches? I thought I'd go ahead and do the
STARDUST SATURDAY
post anyway, just to keep things somewhat in order so I'll be ready to get back into consistent posting come the new year.
I thankfully will be experiencing a more
balanced
schedule this next week so maybe I'll get a few more opportunities to read without staying up into the wee hours of the mornin'.
Okay! Here we go!
Today is "Stardust Saturday" so I'm going to give you guys a
WEEK IN REVIEW
, a
CHALLENGE UPDATE
,
BOOKS READ THIS WEEK
, and then a loose schedule for
NEXT WEEK
.
Week in Review

This will include last week's as well since there was no Stardust Saturday the past weekend.
Challenge Updates
I'm going to go ahead and stop updating this one because I read so many new authors

lately. It's complete!
8 / 15 books. 53% done!
I have so many YA fiction books laying around, but so few of them are "Historical" fiction. I really need to catch up on this on

e!
11 / 25 books. 44% done!
I'm not worried about

the above

. The Mystery and Suspense will be completed by the years end because a lot of my TBR books before the new year are mystery oriented. Hazzah!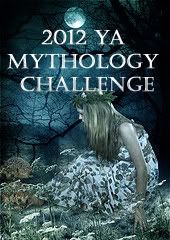 9/ 10 books. 90% done!

Almost there!
Books Read This Week
What coming up next in
your
TBR pile?
That's all for this Stardust Saturday guys and dolls!
See you tomorrow for
BOOK GATHERING
!
Until Next Blog,
Read On!

~A.