Happy Saturday moonbeams!
Aren't you glad it's the weekend? I hope all of you have relaxing and enjoyable things on your schedule to offset your busy week. Busy on the weekends too? Take a moment for yourself! You gotta slow down, even for just a minute!
Today is "Stardust Saturday" so I'm going to give you guys a
WEEK IN REVIEW
, a
CHALLENGE UPDATE
,
BOOKS READ THIS WEEK
, and then a loose schedule for
NEXT WEEK
.
Week in Review
Challenge Updates
This one has been easy to do. I picked up a lot

of new authors this year.
7 / 15 books. 47% done!
I haven't read any
more YA historical fiction just yet. I have a few up on the shelf, but just haven't gotten to them. Fingers

crossed I'll get it done before the year is up!
9 / 25 books. 36% done!
I've got a list of these too! I've just been leaning towards the romance and YA fantasy books lately. I need to get working on this! Early

Novembe

of this year is almost over!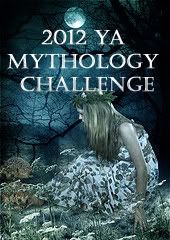 8/ 10 books. 80% done!

Books Read This Week
What coming up next in your TBR pile?

I'm most excited about getting to DOGSBODY by Diana Wynne Jones. It's one of the few of her books that I haven't read yet and I'm anxious to open it up!

That's all for this Stardust Saturday guys and dolls!

See you tomorrow for BOOK GATHERING!
Until Next Blog,
Read On!

~A.