Happy Saturday my Sunflowers!
Lots of information to share, so let's get started!
Week in Review
Feature and Follow Friday: Neil Gaiman
Pledged Tour: Meet Seth and Erin (Excerpt)
Release Crazed and "The Poison Eaters" Review
August R.A.K!
Wednesday Wishlist # 7
Blog Tour "Cora Flash" Review
Book Gathering #12
Challenge Updates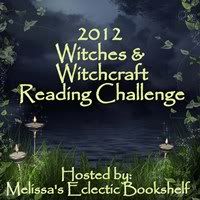 5 / 25 books. 20% done!
I have quite a few "Witchy" books in my TBR pile, but I haven't gotten to any of them yet. Can't wait to see this bar start going up!
22 / 24 books. 92% done!
This one has been the easiest one so far. I haven't had any trouble picking up new authors. So many good ones out there!
7 / 15 books. 47% done!
Thankfully I'm a huge Historical fiction fan. YA historical fiction is a bit more popular now than it was back in my teen years. I'm glad about this. Very glad.
4 / 25 books. 16% done!
I've read plenty of mysterious and suspenseful books, but none that I could justify as an actual MYSTERY or SUSPENSE book. So I haven't been counting them.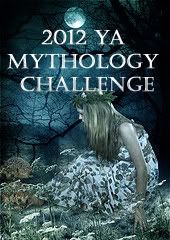 5/ 10 books. 50% done!

Books Read This Week
Next week is going to be a bit of a crazy week, dears! It's the week before my wedding so there's a lot of stuff going on. I will be actively posting as much as possible so don't expect me to just disappear!
I have it set up wonderfully to where the blog will still be running smoothly. So no worries!
There
WILL BE
reviews this next week, everyone. So keep a look out!
TRILOGY TUESDAY ANNOUNCEMENT
August's TRILOGY is:
THE GRACELING REALM (The Seven Kingdoms) TRILOGY
by Kristin Cashore
Here is the general schedule:

August 7th : No Trilogy Tuesday
(Wedding Preparation. Too much going on!)


SUMMER WRAP UP READ-A-THON
Today is the first day for the
SUMMER WRAP-UP READ-A-THON
hosted by
Some Like it Paranormal
and
In Between Writing and Reading
.
There are going to be lots of fun challenges and posts, so keep up!
Today I'm going to post my goals for the read-a-thon. At the end of each post this week I will post my progress and any participation in the mini-challenges.
Let's have fun!
E-Books
That's a lot, I know. I'm giving myself kind of a heavy goal so that I'll push myself to read as much as possible, because next week I won't be reading much at all! I promised Mr. J I'd keep my nose out of a book for the majority of the time!
Until Next Blog,
Read On!
~A.