Giveaway Reminders: 200 Follower Giveaway and "Pledged" Giveaway
(Note: If the link above isn't working for you just click "GIVEAWAYS" at the top.)
Happy Saturday my Sunflowers!
Week in Review
Review: "Dead and Gone" and Featured and Follow Friday
Review: "Hourglass" and Release Crazed
Wednesday Wishlist
Book Gathering #10 (Stacking the Shelves, and Showcase Sunday)
Review: "The Iron Witch"
Challenge Updates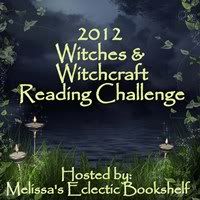 5 / 25 books. 20% done!
I have quite a few "Witchy" books in my TBR pile, but I haven't gotten to any of them yet. Can't wait to see this bar start going up!
19 / 24 books. 79% done!
This one has been the easiest one so far. I haven't had any trouble picking up new authors. So many good ones out there!
6 / 15 books. 40% done!
Thankfully I'm a huge Historical fiction fan. YA historical fiction is a bit more popular now than it was back in my teen years. I'm glad about this. Very glad.
3 / 25 books. 13% done!
I've read plenty of mysterious and suspenseful books, but none that I could justify as an actual MYSTERY or SUSPENSE book. So I haven't been counting them.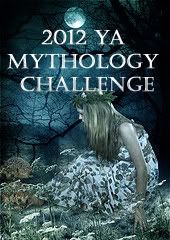 4/ 10 books. 40% done!

Again, lots of myth books in my TBR pile, but so far I haven't reached very many of them. So, soon.
Next Week is the last week for this month's Trilogy Tuesday and Featured Friday. Next weekend I will make the announcement about August's featured Trilogy and Author.
If you want to participate along and follow

TRILOGY TUESDAY

, remember that this month is the

"

Castle Trilogy

"

by

Diana Wynne Jones

.

Here's the last book we're covering for this month's Trilogy Tuesday:

Remember:

IF YOU HAVE AN AUTHOR OR TRILOGY YOU WOULD LIKE TO SEE FEATURED ON AUGGIE-TALK PLEASE FEEL FREE TO E-MAIL WITH YOUR REQUEST. WE'RE HAPPY TO FEATURE YOUR FAVORITES!
* REVIEW *

*"Eyes Like Stars"*
* Lisa Mantchev *
*******************
Title:
Eyes like Stars
Author:
Lisa Mantchev
Genre:
Fantasy
Publication:
July 7, 2009
Pages:
352
Synopsis:
All her world's a stage.

Bertie Shakespeare Smith is not an actress, yet she lives in a theater.

She's not an orphan, but she has no parents.

She knows every part, but she has no lines of her own.

That is, until now.

Enter Stage Right
NATE: Dashing pirate. Will do anything to protect Bertie (as she's known at the theater).

COBWEB, MOTH, MUSTARDSEED, and PEASEBLOSSOM: Four tiny and incredibly annoying fairies. Bertie's sidekicks.

ARIEL: Seductive air spirit and Bertie's weakness. The symbol of impending doom.

BERTIE: Our heroine.

Welcome to the Théâtre Illuminata, where the characters of every play ever written can be found behind the curtain. They were born to play their parts, and are bound to the Théâtre by The Book — an ancient and magical tome of scripts. Bertie is not one of them, but they are her family...and she is about to lose them all and the only home she has ever known.


I think that I'm going to wait to pass extreme judgement until after I've read the second book.

Things I loved:

Well, the cover obviously is almost too fantastic for words. At least in human speech. However, I did notice that it was missing one of the fairies! There are 4 fairies in total and there seems to be one absent from the art work. One of the boys too, it seems. No matter which one it is, he won't be very happy about it.

The fairies were a riot! They really were full of mischief and great humor. Rude rude rude! The dainty, polite, always in control girl fairy, Peasblossom, even MOONED someone! I say! Despite the fact that they're a real 'get into trouble' bunch the author writes them well and they love Bertie. They stand up for her when she's being handed the short end, and they stick by her through thick and thin. *applauds the wee little creatures*.

Bertie was a good, fun, character. Not at all what I was expecting. She was a foul mouthed, smoking, trouble making tomboy with a good sense of humor, and a better sense of home. A little on the daft side... but not in a bimbo sort of way. More like "Didn't you know that was going to cause problems?" sort of way.

Fairly good love debacle going on. Ariel and Nate are both good candidates for a good leading man (in very different ways). I have to say that I appreciate Nate more because he's sweet on Bertie in that adorable, gruff, awkward way and Ariel is more "I'm so gorgeous. You obviously love me."

This book was hilarious. I was laughing out loud at the antics of all of the players. Some of the things that were said or done at just the right moments had me startling the rest of the household with sudden guffaws. Yes. I guffaw. It's 2012, a lady is allowed.

I also have to mention the fact that there were a lot of fantastic literary references, and the idea for Theatre Illuminata were really original and unique. I enjoyed that set up a lot, actually. Ophelia, though I suppose she's supposed to be rather on the disturbing side, is actually endearing. Hamlet is just as annoying as I felt he was originally. Many other Shakespeare characters are represented with little personalities of their own. If you're a Shakespeare fan, this will be a real treat!

Things that were 'meh':
Bertie is sometimes a little too ignorant for me. She gets into so much trouble because she has no will-power or sense of responsibility. AT ALL. I think it's just beyond believable that someone could be so, well, oblivious. Also, did not like the bath scene between Bertie and Nate. Nothing too over the top happened, but Bertie still stripped in front of a pirate (fine, so it was foggy) and swam around nude with him in an ancient bath (think Greece or Rome). Ok. So all of you reading this KNOW that you like the sound of that. But I just don't think that scene has a place in a YA fantasy novel. Not when the rest of the novel doesn't really support that kind of atmosphere between the characters.


Ariel is a little... too... too. Make sense? Too *flaps hands about* I don't know! What is it about him that drives me nuts? He's a little too handsome, a little too seductive, a little too 'adult novel' for a YA book.

Also, the story felt kind of drawn out. Like it was a good story that was just being stretched too thin. There are a lot of moments where what's happening is just happening for too long. Some of the descriptions of the adventure or rioting that's going on just goes on and on and on.

All that combined I felt that I could give this book a solid 3/5. I do expect to pick up the next one, because I think I'll enjoy it more now that the story is good and developed. Nate is still in supreme danger, and Ariel is still being annoyingly attractive. What's a girl to do?

Read!

By the way... BEAUTIFUL website for these books: http://www.theatre-illuminata.com/

Powell's Books: $6.95
Amazon: $9.99

Well my darlings! That's all for this week's Stardust Saturday!
See you tomorrow for "Book Gathering #11"!
Until Next Blog,
Read On!
~A.